Now accepting commissions via email, HookGlass1@gmail.com.
Commissions based directly upon budget, and we will speak about details in our messages.
For example #1, a specific tube, lets say a net to buoy, and budget of 2k in the color sea slyme, with a color marble on the foot. All requests fall within the budget and the tube is built with extra color to match the value of 2k. 
For example #2, a budget of 2k for a worked beacon to barrel tube. For this example, the requested work exceeds the budget, and would need to be adjusted either to fit the budget or the budget raised to accommodate the extra worked sections. 
***CUPS are the one exception to the commissions, and they start at 200$ for clear with fume and can go up to 300, 500, 1000+ etc depending on the kind of work you want done.
All tube commissions are 1k+ in terms of costs, these are not customs found on site. This can be any style tube, any configuration, any color, any kind of worked tube, set, slide, anything. No krakens/tridents. Price will reflect work put in, and materials used.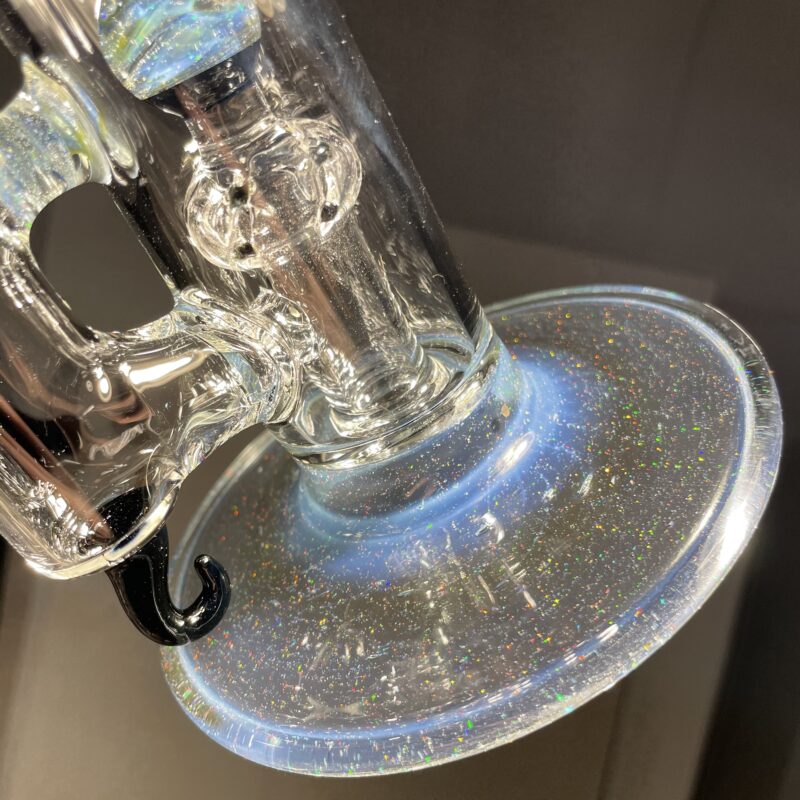 Small Restrictions: 17.5-18″ tall height cap, no krakens or tridents.
Some popular commissions:
Full Color tubes 
Worked Sections
Custom Sets
Bent Bottlenecks
Dual Net
Triple Net
Net to buoy to buoy recycler